Holiday Club 2018 will run from Tuesday 3rd April to Friday 6th April 2018, which is the first week of the Easter school holidays.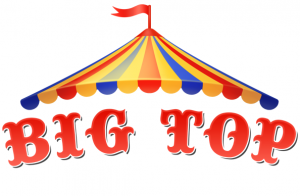 This year our fun theme will be 'The Big Top.' Each day we will focus on some of the awesome stories of the Bible: Strong man Samson, escape artist Jonah, fire eater Elijah, lion-tamer Daniel and the Ringmaster Moses.
We meet each morning from 10.00am to 12noon and the club is a fast-paced mixture of songs, quizzes, Bible stories, craft and competitions.
It's fun, it's free and it's for anyone children in Reception to school year five.
We will finish the week on Saturday 6th April 2018,(4.30pn to 6.00pm) with a Family Fun Time, family games to watch or join in, with followed by hot dogs and cakes!
To view previous Holiday Clubs
Click Here
Booking Form for Holiday Club 2018